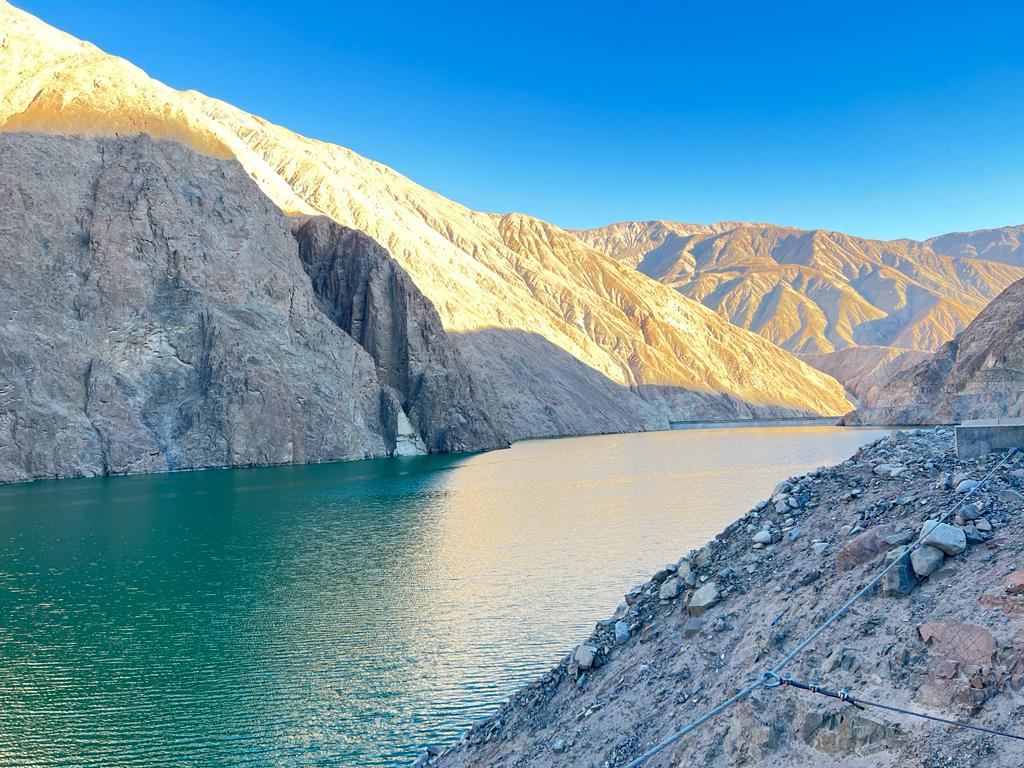 In CyD we deeply value the instances that allow us to promote closeness and cohesion among the company's collaborators. Along these lines, Eduardo Nahum, Public Works Manager, and Pedro Fernández, Project Manager, visited the team in charge of the Fiscal Inspection Advisory (AIF by its acronym in Spanish) contract for the Chironta Reservoir Operation.
The purpose of the activity was to review the current operation of the reservoir, the quality of the service provided by our company, and to share with the team of CyD collaborators in the field.
This reservoir has a capacity of 18,147,955 m3 of water, allowing the irrigation of 2,500 hectares, favoring agricultural development in the area. In addition, it should be noted that this mega hydraulic work is supplied with green, clean and 100% renewable energy, since it operates through a non-polluting and sustainable photovoltaic system.
We thank the CyD work team who leave a positive mark on each project they develop.