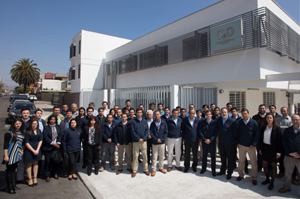 Office in Antofagasta
After developing an important plan in the north of the country for four years, CyD Ingeniería marks a relevant milestone in the history of the company, when it joins the mining activity and inaugurates a new office in Antofagasta. From that time to date, the organization has important clients such as Codelco, Minera Escondida Limitada, BHP, Antofagasta Minerals, SQM, CMP, Capstone Copper, among others.
Lines 3 y 6 – Metro de Santiago
CyD Ingeniería has been awarded the management consultancy for the new lines 3 and 6 of Metro de Santiago.