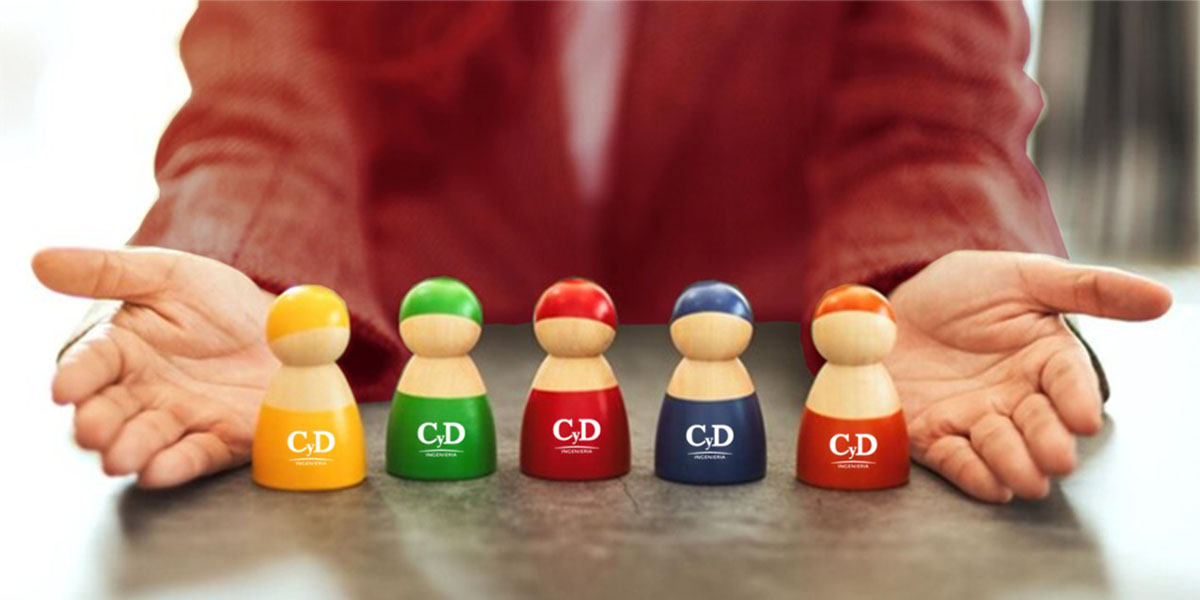 Promoting a culture of respect for all people is a priority for CyD Ingeniería. For this reason we maintain our commitment to continue moving forward with determination to have an
even more diverse and inclusive company.
As part of our Strategic Plan, this year we will work transversally throughout the organization with 5 focuses: gender, disability, culture, age and sexual orientation.
We continue to make CyD a better company!