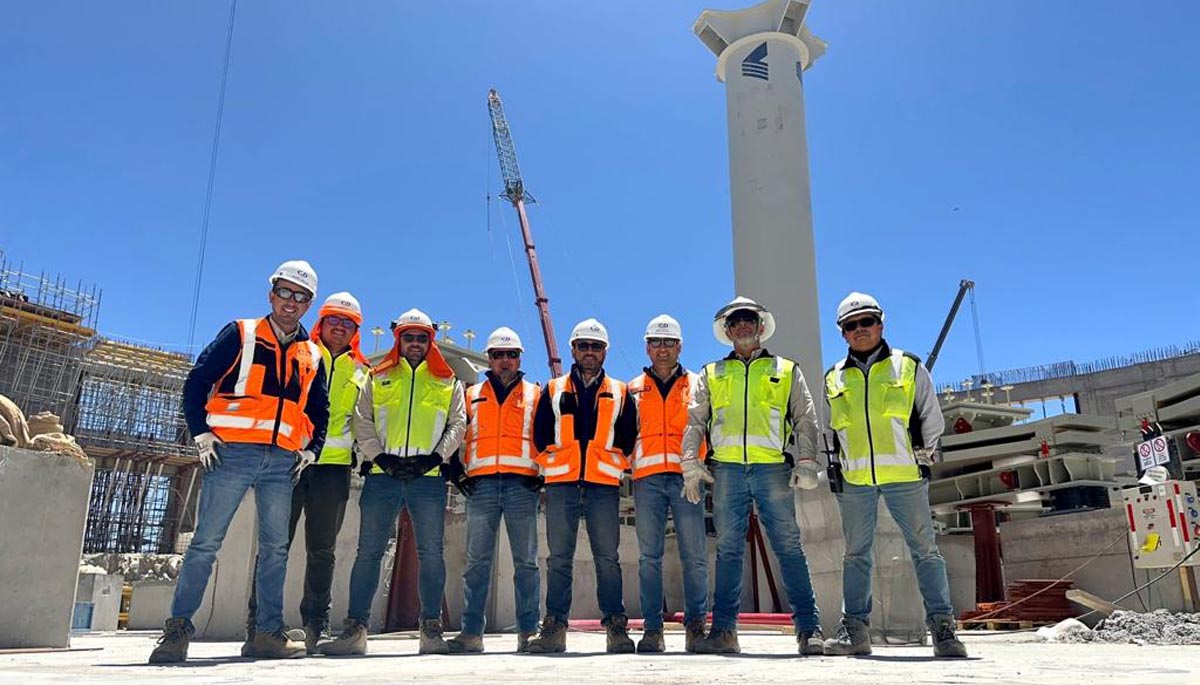 Our Mining Manager, Rodrigo Arellano, visited the ESO (European Southern Observatory) Extremely Large Telescope (ELT) Phase 6 project at Cerro Armazones, located in the Antofagasta Region, where CyD provides technical inspection services for the world's largest telescope.
The visit was also attended by Project Manager Marcos Garcia, Project Director Sergio Silvestre and Project Manager Claudio Aguirre, who reviewed the progress of this important project and shared with the team in charge of the contract, which was recognized for its excellence in terms of organizational climate.
Congratulations Victor Navarrete, Victor Medina, Rodrigo Godoy, Marcelo Castillo and Luis Carvajal and thank you very much for your commitment, teamwork and professionalism!