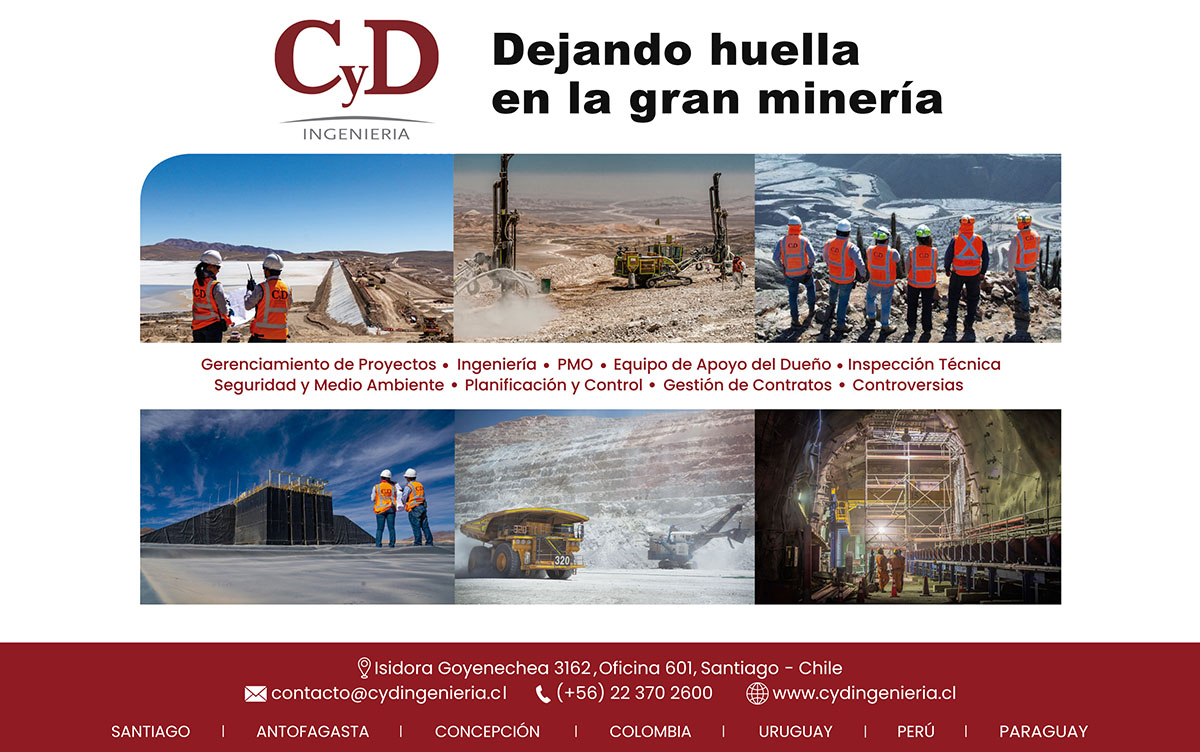 CyD Ingeniería reaffirms its commitment to the development of the mining sector in Chile and Latin America.
In 2010 we established our office in Antofagasta and since then we have participated in important projects of leading mining companies in Chile. In line with our vision of expansion and development, we are pleased to announce the start of our operations in Peru, with the aim of strategically addressing this same sector.
We are proud of what we have achieved and grateful to all the collaborators of the Mining Management, who allow us to deliver various services with the highest quality; such as project management, Project Management Office (PMO), technical inspection, planning and control, as well as contract management and dispute resolution, among others.