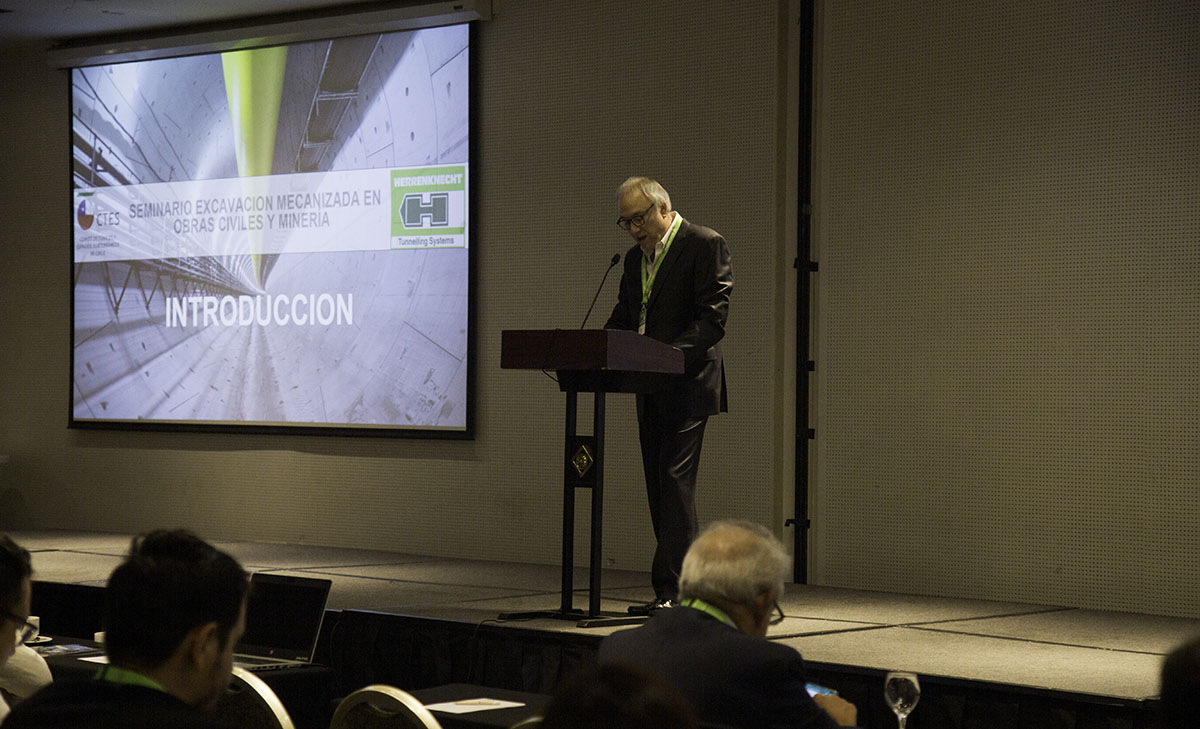 Our Engineering and Transportation Manager and President of Corporación de Túneles y Espacios Subterráneos CTES Chile, Gustavo Estay, had the honor of opening the Seminar on Mechanized Excavation in Civil Works and Mining.
In this instance, Gustavo referred to the main challenges and opportunities presented by mechanized developments for the mining and civil works sectors, emphasizing the safety and care of people through the use of new equipment and technologies.
We congratulate Gustavo Estay for the important role he plays in CTES.