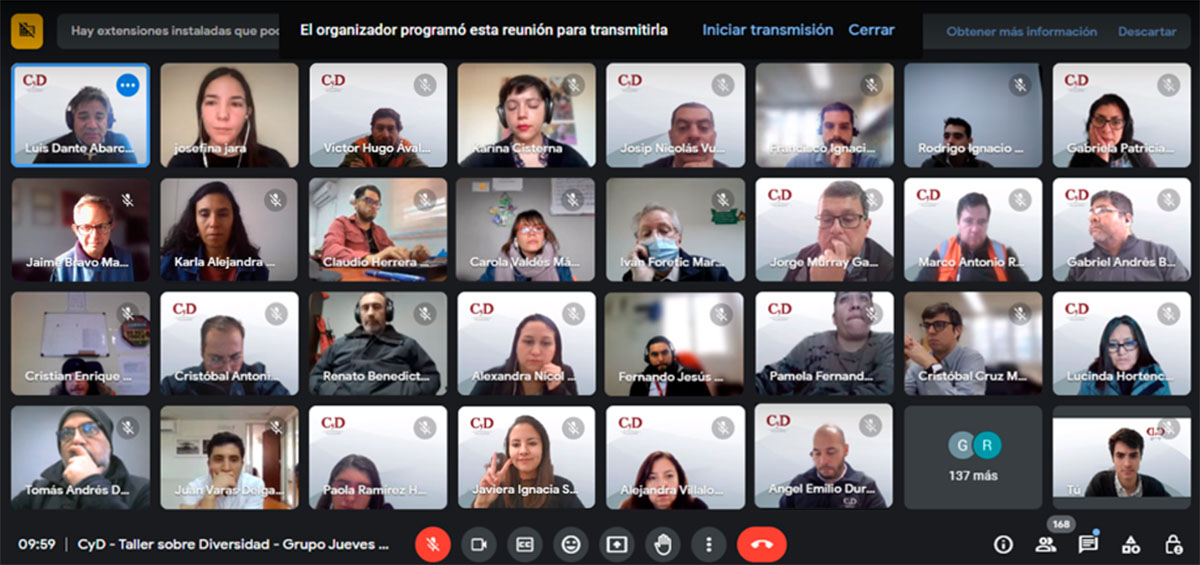 At CyD we are convinced that our differences empower us as a team, allowing us to leave a positive footprint and be a better company.
For this reason, we have launched a series of initiatives aimed at strengthening diversity, equity and inclusion in our organization, which allow us to
and trust with those with whom we interact on a daily basis.
Some of these initiatives include the creation of the diversity, equity and inclusion policy and committee.
In addition to this, it is important to highlight that two of our employees are certified as Labor Inclusion Managers, and are among the first 100 people accredited nationwide. Their experience and knowledge in this field provide us with an invaluable contribution in our efforts to promote inclusion in the workplace.
On the other hand, diversity, equity and inclusion workshops were implemented for all CyD Ingeniería employees with the support of a consultant specialized in cultural management and inclusion of people.
Finally, a video was made and disseminated throughout the company with testimonials from employees representing the 5 pillars of our diversity policy: gender, disability, culture, age and sexual orientation.