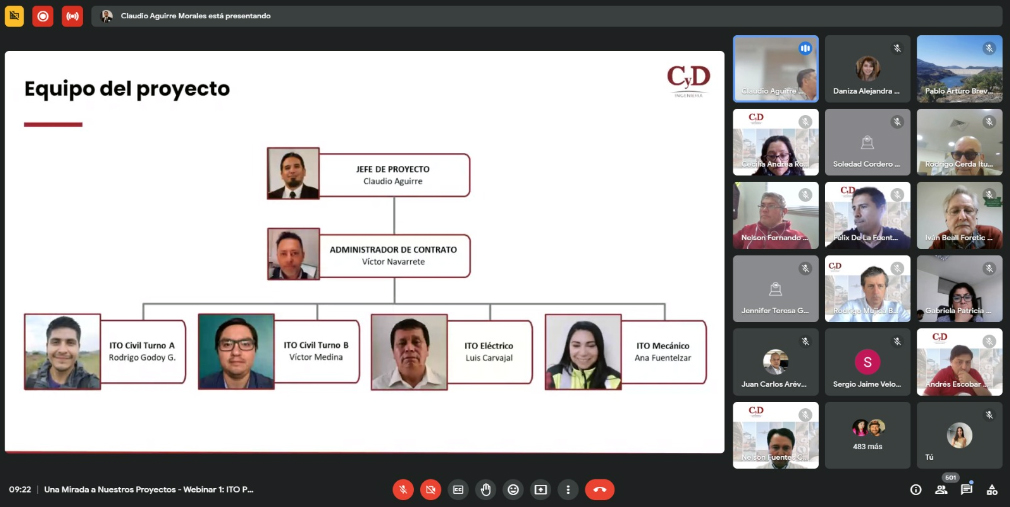 We are happy to share with you the success of our internal webinar "A look at our projects".
The objective of this instance is to internally present emblematic projects in which we participate, showing the role of CyD, the contribution to the communities where we operate, good practices and lessons learned.
We thank the more than 500 participants who joined us from all over Chile!