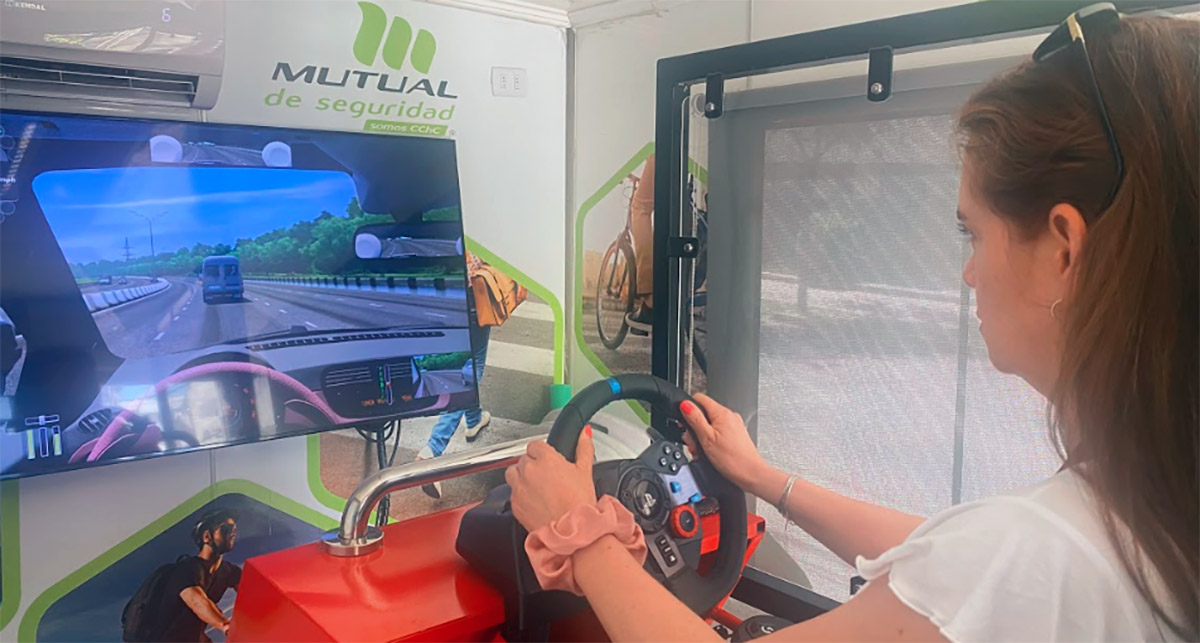 The health and safety of our employees is a priority for CyD Ingeniería.
In this line, CyD Ingeniería is developing a Road Safety Campaign that seeks to raise awareness among employees and clients to improve driving behaviors and thus prevent accidents from occurring.
One of the activities of the campaign consists of operating a Mutual de Seguridad safe driving simulator, where drivers experience adverse traffic and weather conditions, which allows them to measure their abilities and behavior behind the wheel.
Fifty-seven CyD employees have already participated and others throughout Chile will soon follow.