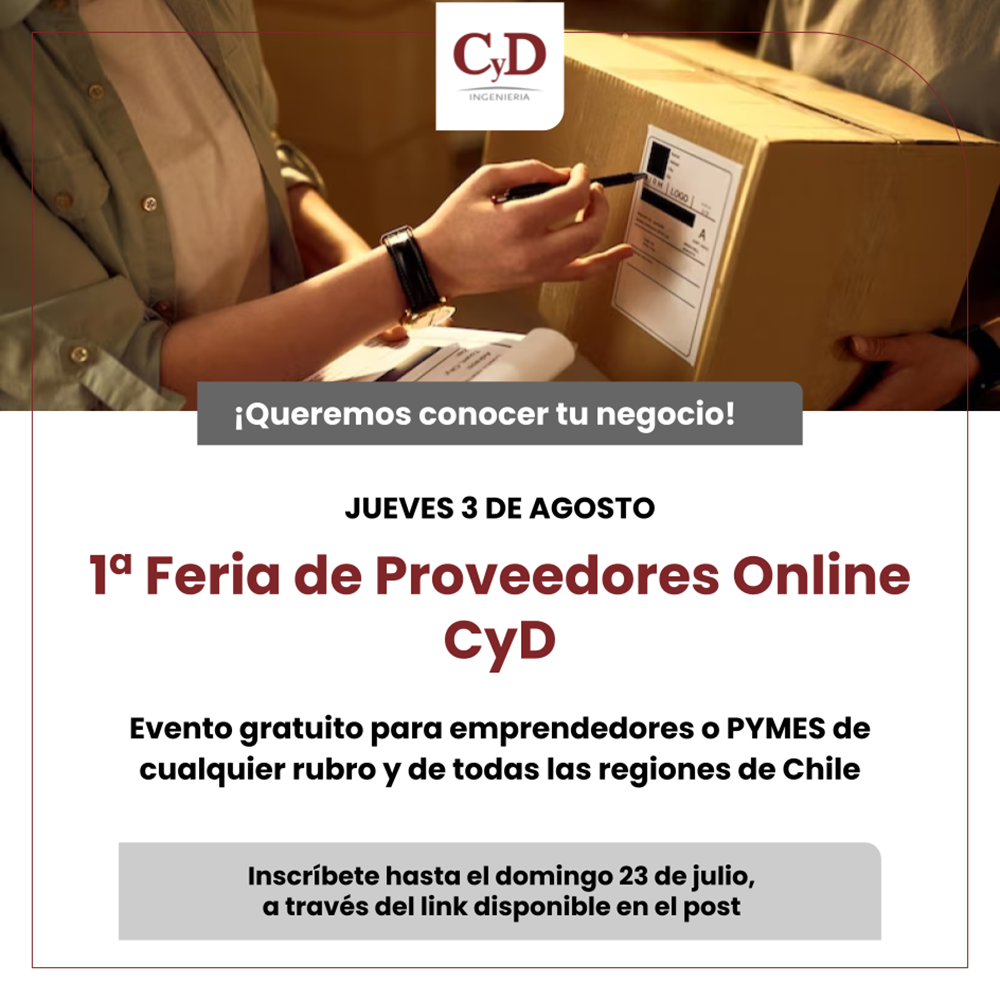 In order to promote the development of SMEs and national entrepreneurship, we want to invite you to participate in our first Virtual Online Supplier Fair that will take place on Thursday, August 3. This activity will give CyD the opportunity to discover new suppliers and expand its supply network.
We ask those interested in participating to complete the registration form through the following link. The registration period will close on Sunday, July 23.
Once registration is closed, we will send you an email notifying you of your participation and providing you with additional information about the dynamics of the event.
We appreciate and value your interest in being part of our first Online Supplier Fair!