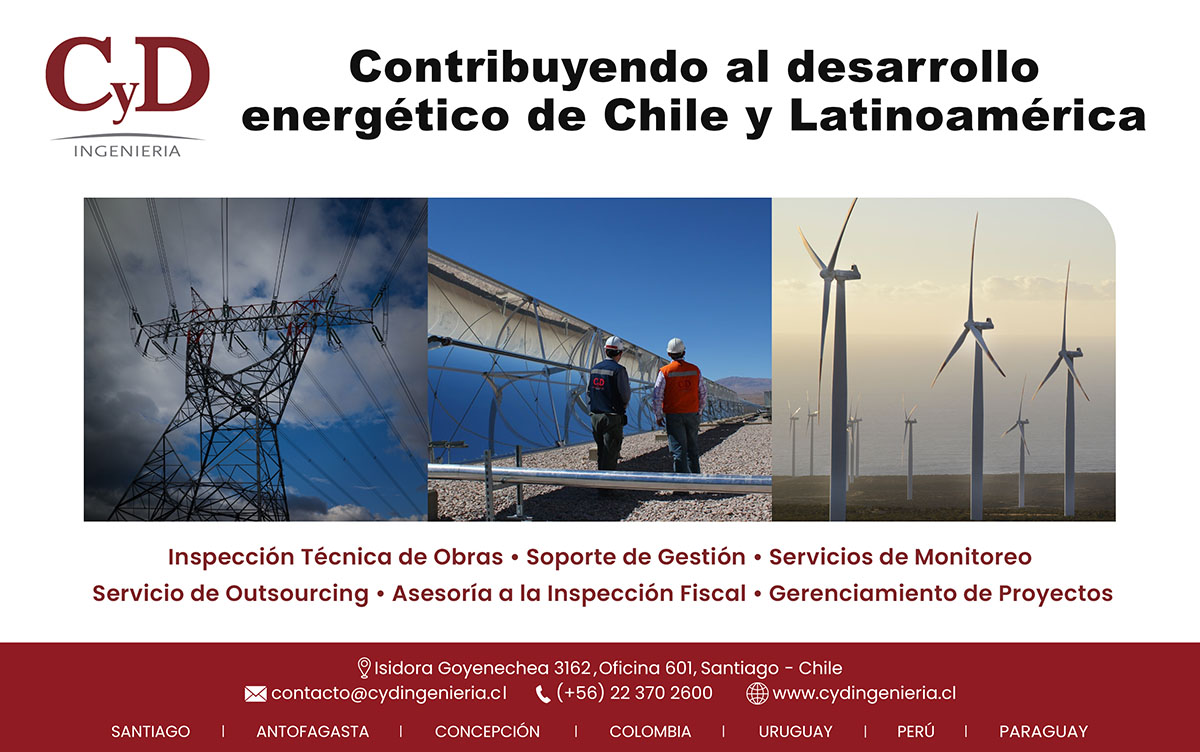 We believe that the sustainable development of Chile and the world is fundamental for a better future. Proof of this are the more than 25 projects carried out in power generation and transmission, allowing us to improve the quality of life of different communities in Chile.
In this sector, we contribute with project management services, inspection and supervision of works, engineering, monitoring services, outsourcing services, tax inspection consulting, among others.
CyD Ingeniería is committed to the sustainability of Chile and Latin America through the development of renewable energy projects.