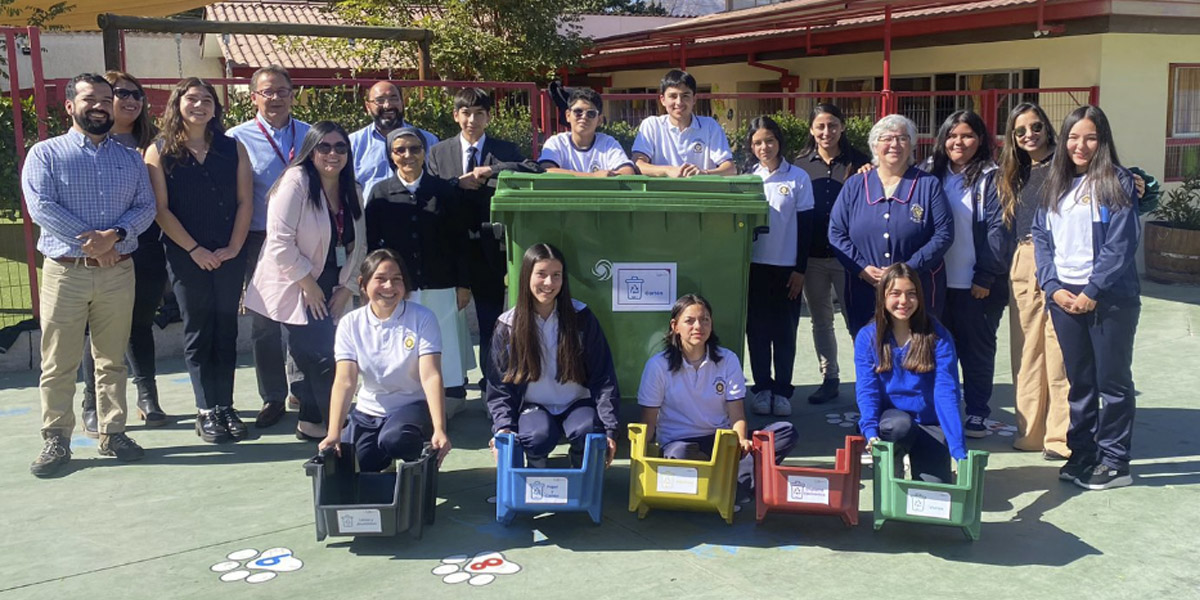 In line with our commitment to the sustainable progress of Chile and the world, the Integrated Management System (IMS) team carried out an outreach activity with the Marie Poussepin School in Putaendo, in order to promote sustainable practices in the new generations.
During the day, CyD employees gave talks to students about recycling and sustainability. In order to support and encourage recycling at the school, the SGI team, together with the Chacrillas Reservoir Technical Inspection Advisory contract, donated a set of recycling containers.
We hope to continue leaving our mark in the communities in search of a greener future.